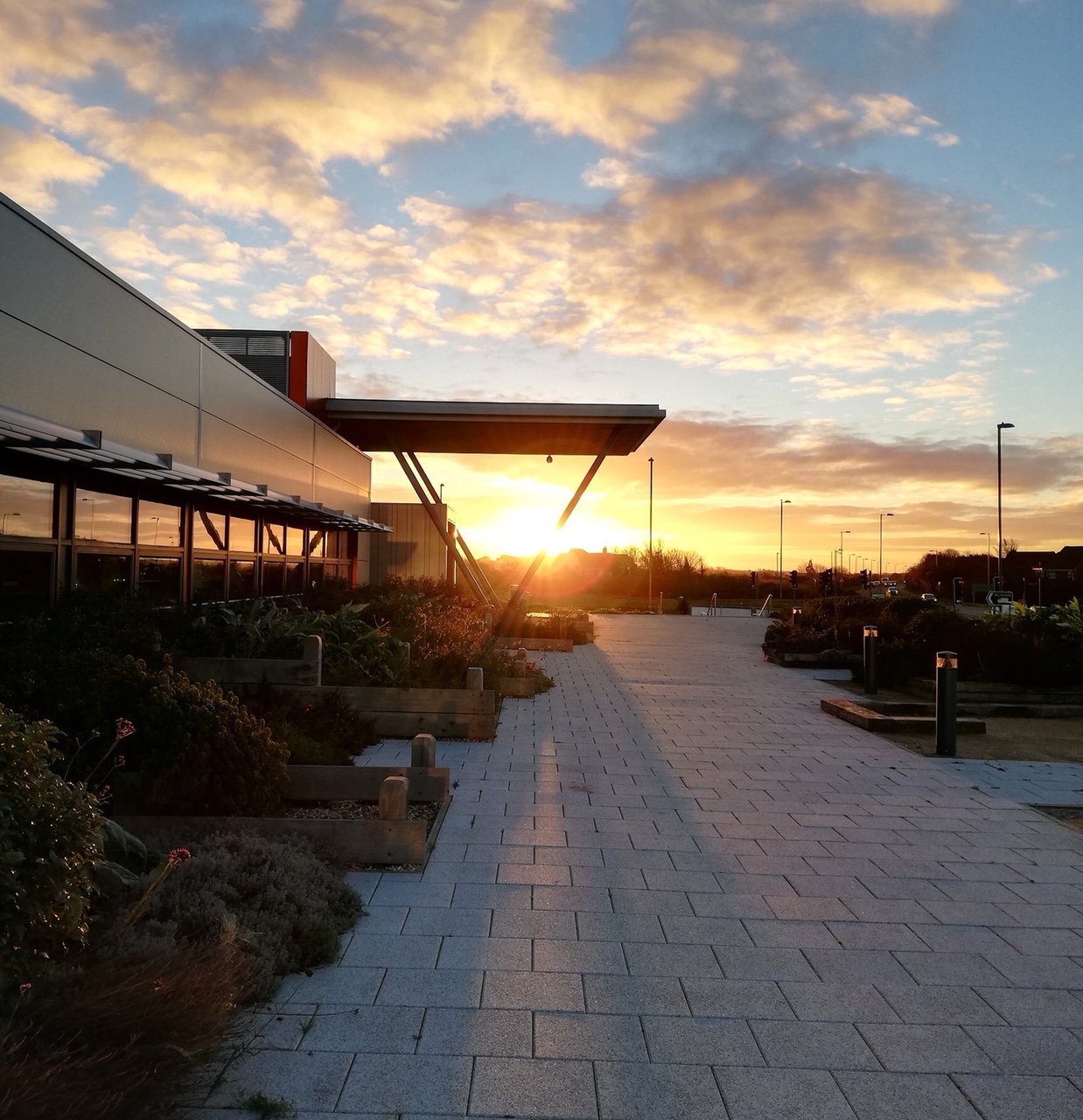 The new Centre for Excellence in Engineering & Manufacturing Advance Skills Training or CEMAST brings together all the Automotive, Engineering and Manufacturing courses run by Fareham College on a single site at Daedalus airfield in Lee-on-the-Solent. The Centre provides training for over 900 Full Time and Part Time Students, and acts as the main learning centre for students in apprenticeship programmes with partner companies such as – BAE Systems, GE Aviation, Virgin Atlantic, Coopervision, Burgess Marine, Jensen Motorsport.
The training is career led – preparing students for work and/or higher study in their chosen field. The CEMAST curriculum has been created in partnership with local industry leaders to ensure that students gain the most relevant and up to date industry knowledge.
CEMAST opened in September 2014 – the result of a collaborative process that began with funding and consultation and ended with a successful construction project.
The project objectives were:
A new training centre for advanced engineering skills key to the local economy
An industry led and enriched curriculum
The development of existing and new relationships with employers
A learning environment based on real life working conditions
The creation of a "community of practice" for staff
A catalyst for the regeneration of the local economic community
Project facts
Area: 4,000m²
Project cost: £12m
Construction cost: £7.3m
Start on site: September 2013
Completion: July 2014 (on time)
Procurement method: 2 stage D&B through the iESE framework managed by Hampshire County Council
Watch footage of construction of Fareham College's new Centre of Excellence for Engineering, Manufacturing and Advanced Skills Technology (CEMAST) taking place on the Solent Enterprise Zone.
It had been a strategic objective, some would say a 'dream', of Fareham College for many years to secure sufficient capital investment funds to transform its campus. Its learning environments were dated, tired and inefficient. It needed to create modern efficient and attractive facilities if it was going to compete against local organisations that were already enjoying new and attractive facilities.
As Principal, I had a vision, but I needed someone to bring it to fruition.  Peter Marsh presented the ideal solution; knowledgeable about further education, an expert in project management and with astute financial management, Peter gave Fareham College the required expertise to deliver the 'dream'. Through the development and implementation of a multi-phase £28m capital investment project, Peter, and the team he led, delivered a combination of new build and refurbishment of the entire college over two campuses in just 1000 days, on time and within budget.
The projects included site acquisition and disposal as well as the build projects, their fit out and commissioning. The CEMAST project has gained national recognition for its attractive and efficient learning environments. Fareham College had the vision, Peter Marsh delivered it!
Nigel Duncan, Principal, Fareham College

Whilst it was a huge learning curve by working together as a team we came up with something that exceeded expectations in what it is, what it looks like and what it can do.
Steve Dingsdale, Assistant Principal, Fareham College & Managing Director, CEMAST