Academic recovery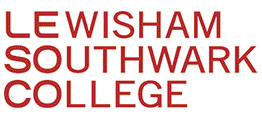 Over a 16 month period (March 2014 – July 2015), PMc, via Odgers Interim, provided Robert Rees to the College as Interim Vice Principal Curriculum, Quality and Students. Lewisham Southwark College was graded inadequate by Ofsted in November 2013. Robert led on the improvement of a number of fundamental areas, including teaching, learning, assessment, quality assurance, support for students and curriculum planning through the development and rigorous implementation of a comprehensive post-inspection action plan.
Robert oversaw two large scale organisational reviews affecting student support, academic management and quality, which generated savings and improved efficiency through a combination of out-sourcing, re-alignment of key services and the use of a selection process based on performance and impact. These changes helped the College save over £3m in staffing costs whilst improving the quality of service to students.
Robert was the nominee for a number of Ofsted re-inspection monitoring visits and was also the facilitator for the successful QAA Higher Education Review. During this interim assignment Robert worked with two permanent and two interim principals as well as the FE Commissioner, the SFA and Ofsted.
By July 2015, when the new permanent team had been recruited to post, Robert's work was recognised by the Ofsted Inspectorate as having had a positive impact on the students' experience as assessed against all the re-inspection themes in the College's latest re-inspection report, published here.