PMc is an employee owned trust. We are based in Winchester with clients across England and the Channel Islands. We employ a team of highly motivated and talented individuals who share our passion for making a difference.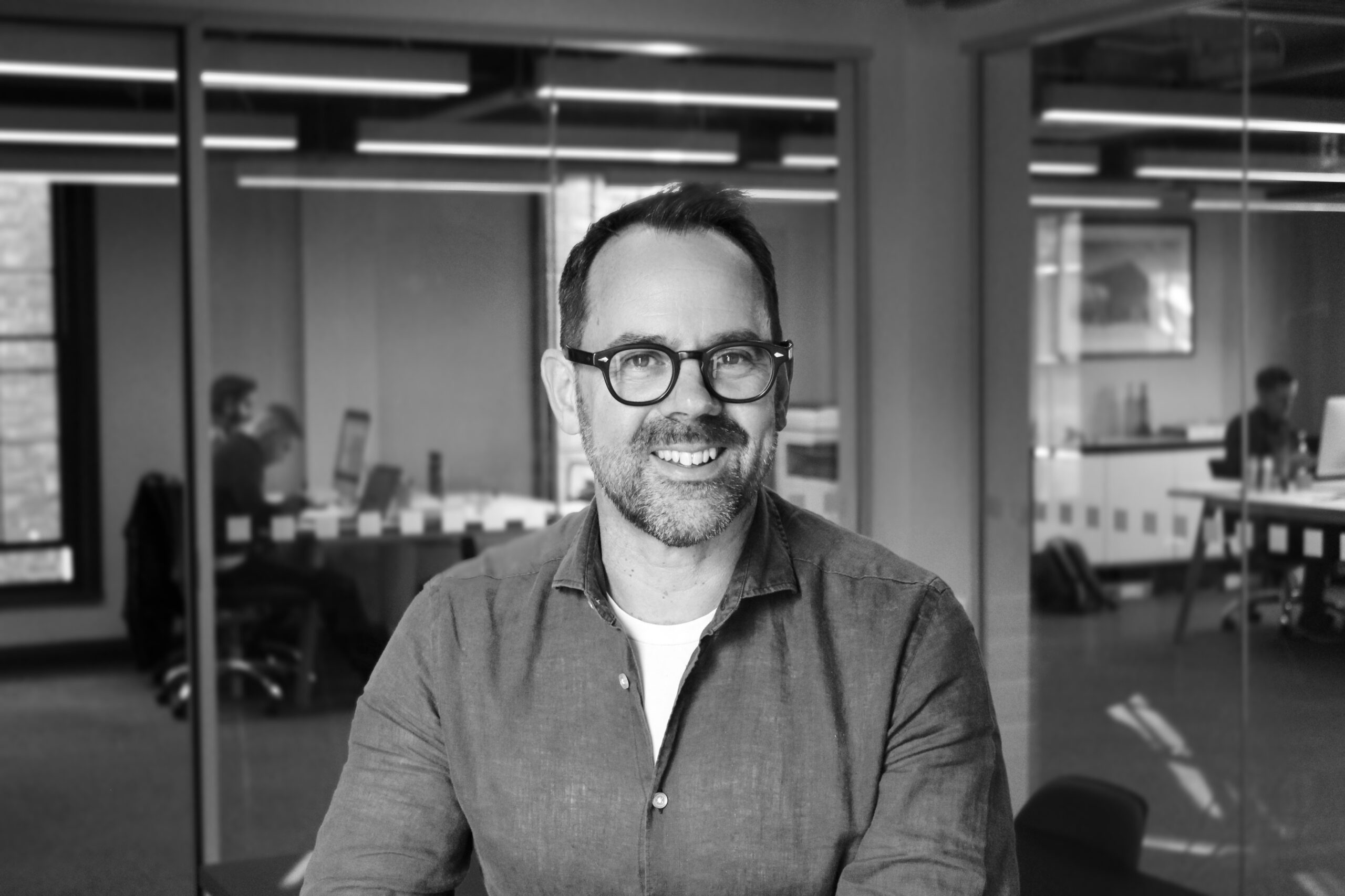 Peter
Marsh
PGCE, BA(Hons), MAPM, CPFA, FRSA
Peter is an experienced client advisor and project manager with an impressive track record of helping clients articulate their vision, define clear briefs and develop creative design solutions to meet their needs. Peter leads the PMc team both strategically and on a day to day basis on our education and civic projects and enjoys the dynamic creative tension of working with clients, end-users, designers and contractors to create spaces and shape futures.
Prior to establishing PMc, Peter's senior leadership experience included being a deputy principal in three further education colleges, working as the Deputy CEO of the Housing Corporation and being appointed by the then Secretary of State to the position of Chief Executive of the Tenant Services Authority from 2008 to 2011. As a non-executive director Peter has served on a range of boards including EC1 New Deal, London Open College Network and the award-winning housing association RHP.
Peter is currently retained by the States of Guernsey, the London Borough of Tower Hamlets, and a range of education clients for the expertise he brings to the development of estates strategies; the creation of project briefs; development of funding strategies and the subsequent delivery of capital projects. Peter has helped to secure and advise on the delivery of over £750m of education and other projects since establishing PMc in 2011.
Peter is a Member of the Association of Project Management and is both a qualified chartered public finance accountant and a qualified teacher. His unrivalled track record as a strategic advisor, deliverer of transformational projects and direct classroom experience allows Peter to help clients and design teams create efficient, inspiring, creative and flexible buildings that exceed client expectations.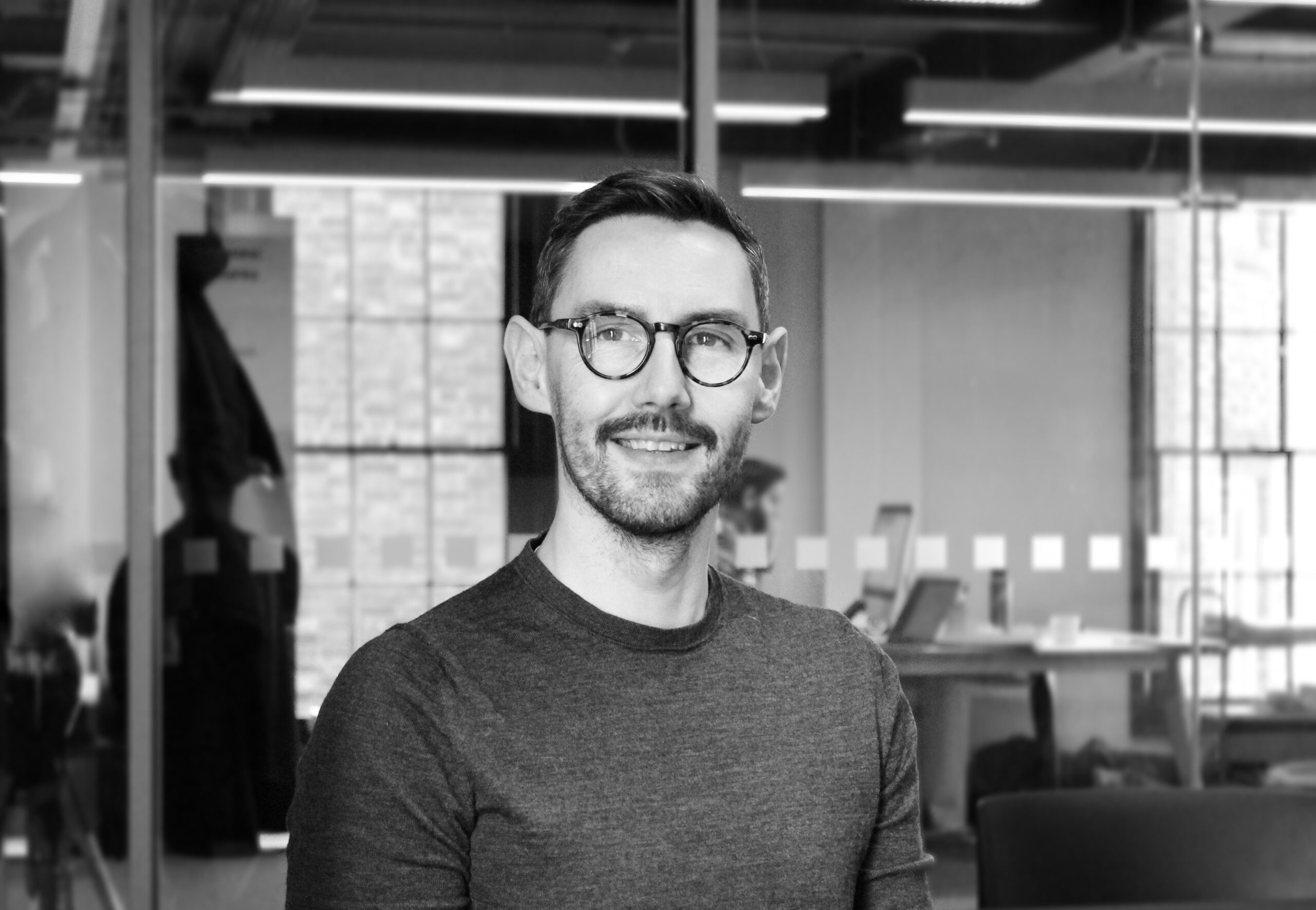 Dr Robert
Rees
EdD, MProf, MSc, CertEd, Cert HE, FSTL, FRSA, FCMI
Director
Robert is an experienced senior manager with a passion for the life changing opportunities provided by the further education sector. With a successful track record of leadership in curriculum development and quality improvement gained in urban and rural settings, Rob is a highly articulate and personable leader with a robust student- centred approach to his work.
Robert's entire career has been in the further education sector, starting off as a Lecture/Course Manager in Dance at an outstanding college. Subsequently, he has been a member of a number of college executive/senior management teams as a Director of Faculty, Executive Director (Curriculum and Students) and as Vice Principal (Curriculum & Quality) at large colleges of further and higher education. As a consultant, Rob has acted as an interim Vice Principal (Curriculum, Quality and Students) at a central London college in recovery; as an interim Vice Principal (Curriculum, Quality and Students) at a South West College. 
Rob has also supported one of the Country's largest Local Authorities improving its requires improvement judgement to good with many outstanding features.
Rob is an experienced Ofsted nominee and QAA review facilitator and as a result of working at a college in recovery, has experience of working closely with the FE Commissioner.
In addition, Rob supports and contributes to many educational projects at PMc Ltd, examples of which include:
Curriculum review of a specialist higher education institution;
Due diligence on a proposed merger between a university and a further education college and a proposed merger between two colleges;
Worked in partnership with a range of colleges, universities and other stakeholders on: the application of an Institute of Technology (curriculum and financial modelling); a SDF Regional Curriculum Plan; and, a new school development in the Middle East
Data and performance analysis for primary and secondary schools across a large county to inform future educational modelling; and,
Acting as a Strategic Client Advisor to a range of colleges and universities as PMc develop their estates strategy
Rob is extremely well qualified. He currently holds two higher degrees (in education and training management and education policy); is a qualified teacher in post-compulsory education and was awarded his doctorate in education from the University of Winchester in 2018. He successfully completed his Senior Leadership and Development Programme (LSIS).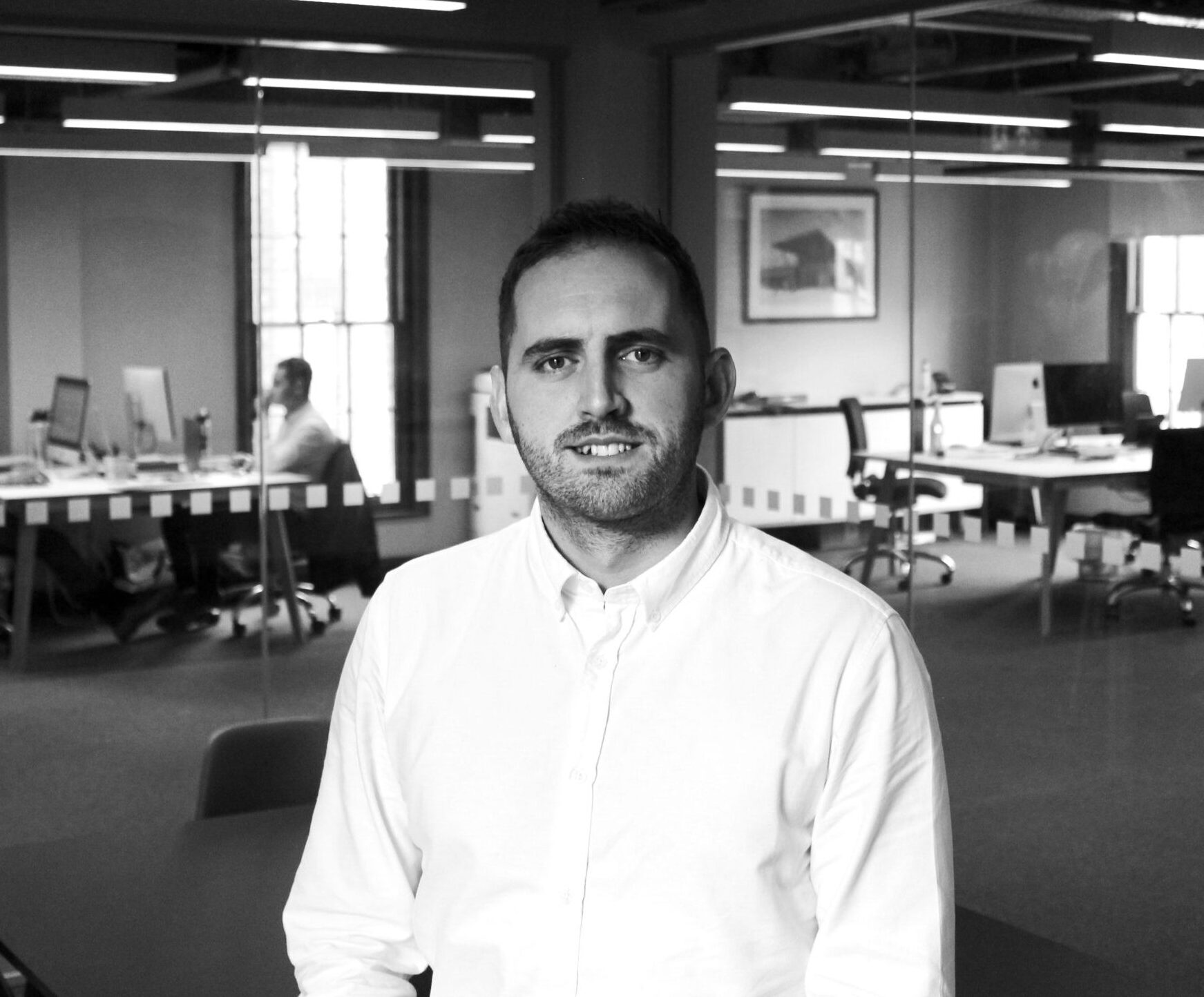 Ben
Neville
MAPM, BA (Hons)
Associate Director
Ben is an experienced Project Manager and Employer's Agent with considerable knowledge and experience of fit-out works, new-build, commercial redevelopments, and space planning. Having previously worked for a national construction company, Ben worked with numerous clients to re-design and project manage the fitting out of their stores throughout England.
At PMc, Ben has managed the T-Level and other refurbishment projects ranging in value from £200,000 to £2.5m at HSDC, Bucks College Group and The Henley College. Ben has led the completion of a range of estate strategy assignments which have helped to rationalise college estates and release funds to aid financial recovery and capital investment.  Ben has also led the completion of a range of FECTF and other DfE funding bids including our £40m new build project for Bucks College Group at High Wycombe. 
From the concept design, contract tendering and on-site works delivery, through to practical completion, Ben has experience of managing projects with values ranging from £10k to £40m to tight deadlines 
Since obtaining his degree in Business and Financial Management from Sheffield Hallam University, Ben has also obtained the Association for Project Management Project Management Qualification (APM PMQ). Since joining PMc, Ben has undertaken an AutoCAD course and is now a full Member of the Association of Project Managers following the completion of his APM Project Professional Qualification.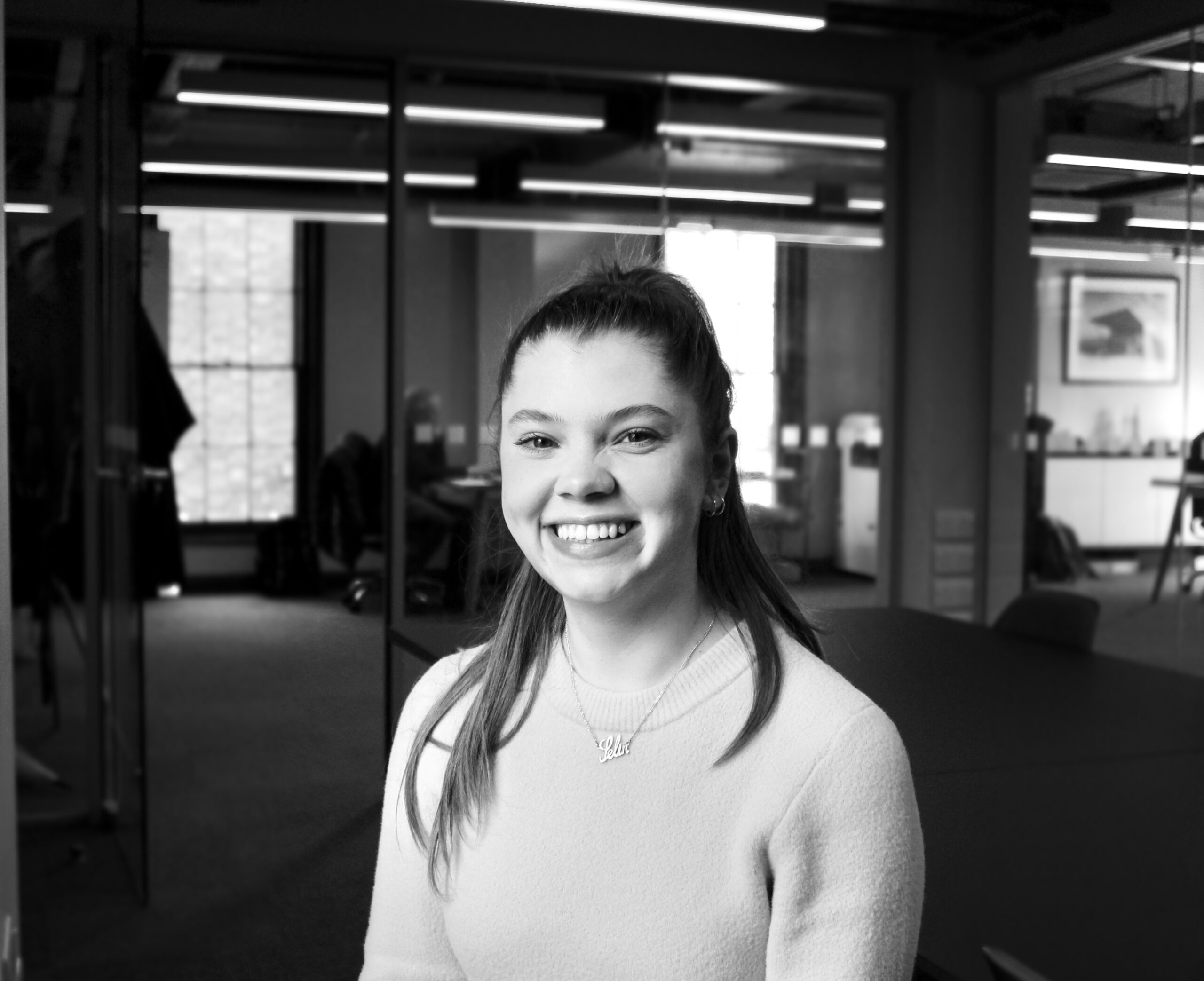 Selin is a highly personable and professional business administrator beginning her career with PMC. She uses her outstanding organisational skills to provide first class administrative support to the execution of a wide range of projects. In addition to organising project files, the archive system and supporting project managers in the creation of day/meeting files for the Managing Director, she supports directors and project managers in the organisation of project events and collation of post-event feedback.
As part of her role at PMC, she also helps manage the office and the administration of the business, providing the first port of call for PMc incoming calls, as well as assisting project managers onsite with finalising fit-out and the delivery of furniture.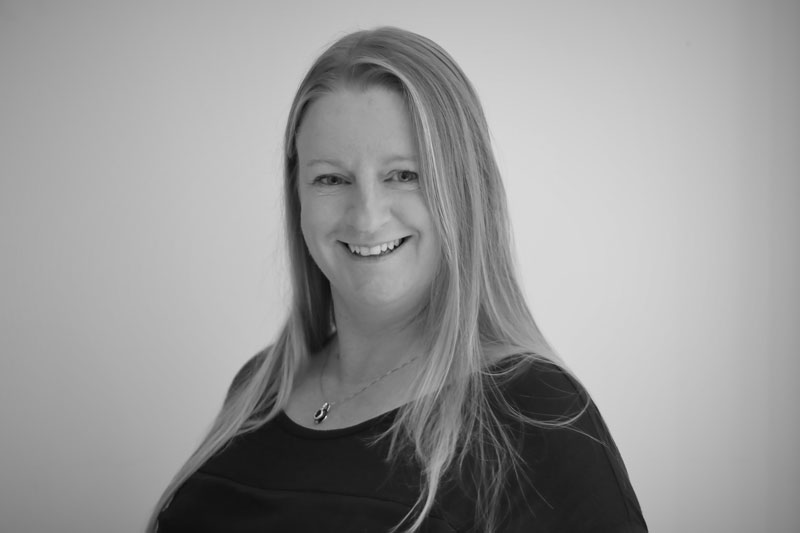 Michelle
Mason
MPhys (Oxon)
Senior Project Analyst
Michelle joined PMc in 2022 to support space planning analysis. She is especially skilled in analysing complex scientific and technical problems, with particular expertise in the development of models in Excel and VBA.
Michelle has extensive experience in techniques such as data analysis; cost benefit analysis; influence modelling; simulations; and concept validation. After graduating from Oxford University, Michelle spent 20 years in aviation consultancy, working on numerous international projects developing models and simulations to assess and compare the performance and efficiency of a range of activities. This included the analysis of flight data and the development of statistical models as part of impact assessments and benefit quantification at major international airports.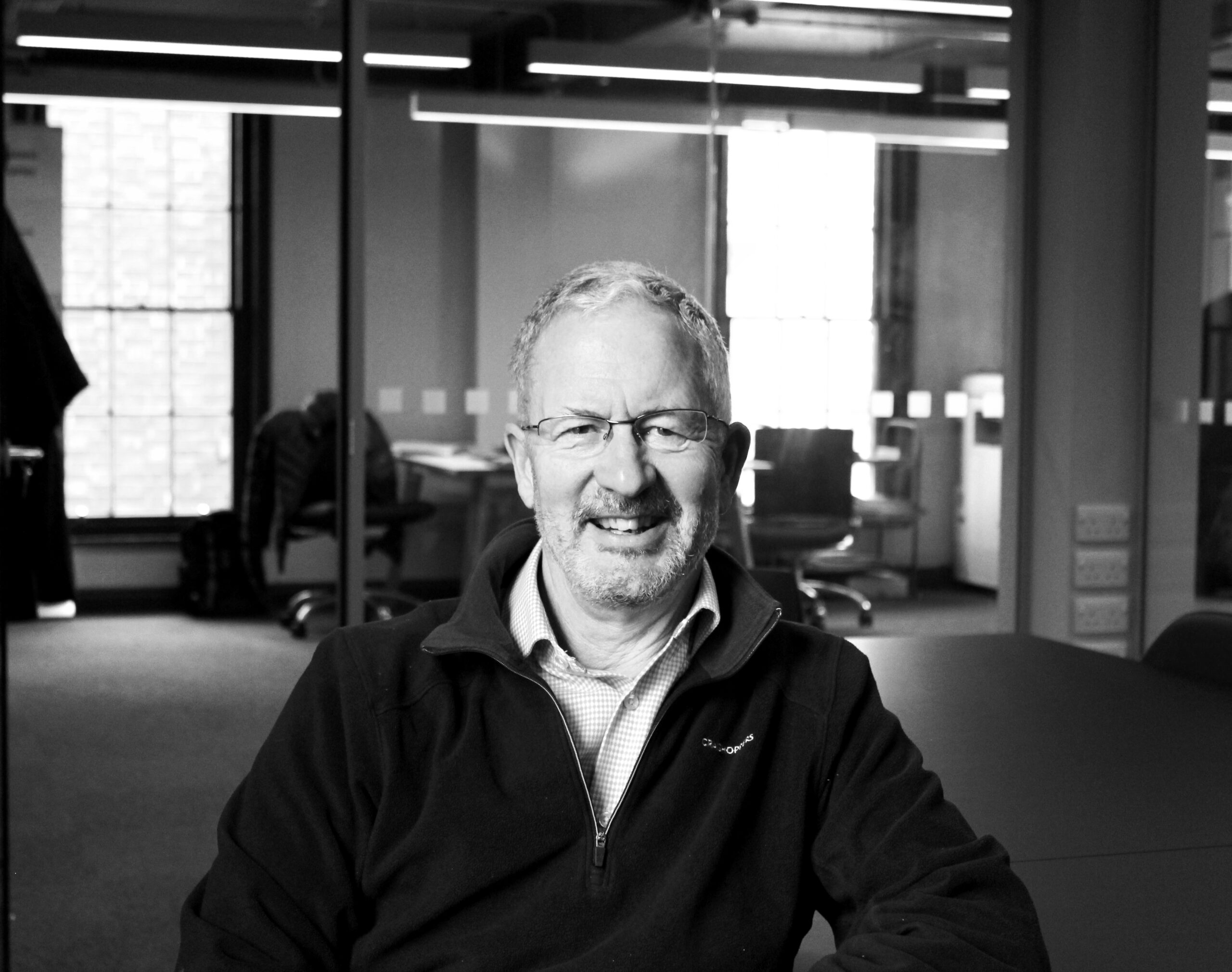 Steve J
Carter
FCMA, FCT, CGMA
Associate Director - Programme Delivery & Assurance
Steve has extensive board-level experience of property, finance, funding and strategy in the higher education sector and with international PLC corporations. Steve provides depth and resilience to the PMc team in major project delivery, project assurance, stakeholder relations and business development.
As the Chief Financial & Operating Officer at Southampton Solent University Steve developed new finance and treasury strategies, led on land acquisition and master planning and on the delivery of the iconic Spark building. He also had board level responsibility for IT, estates and financial reporting. Steve served as a Board Member at Fareham College during a critical period of estates development. He is chair of the CIMA pension fund, chair of the BAR council audit committee and a member of the investment committee of the Royal College of Radiologists.
Prior to joining the education sector, Steve held a variety of posts with Unilever and Lever Faberge in the UK, Belgium and Greece. This included the client side leadership of a £180m corporate headquarters relocation project, merger and strategic business planning across a number of key subsidiaries, as well as Finance Director responsibilities for treasury, financial performance, pensions and funding.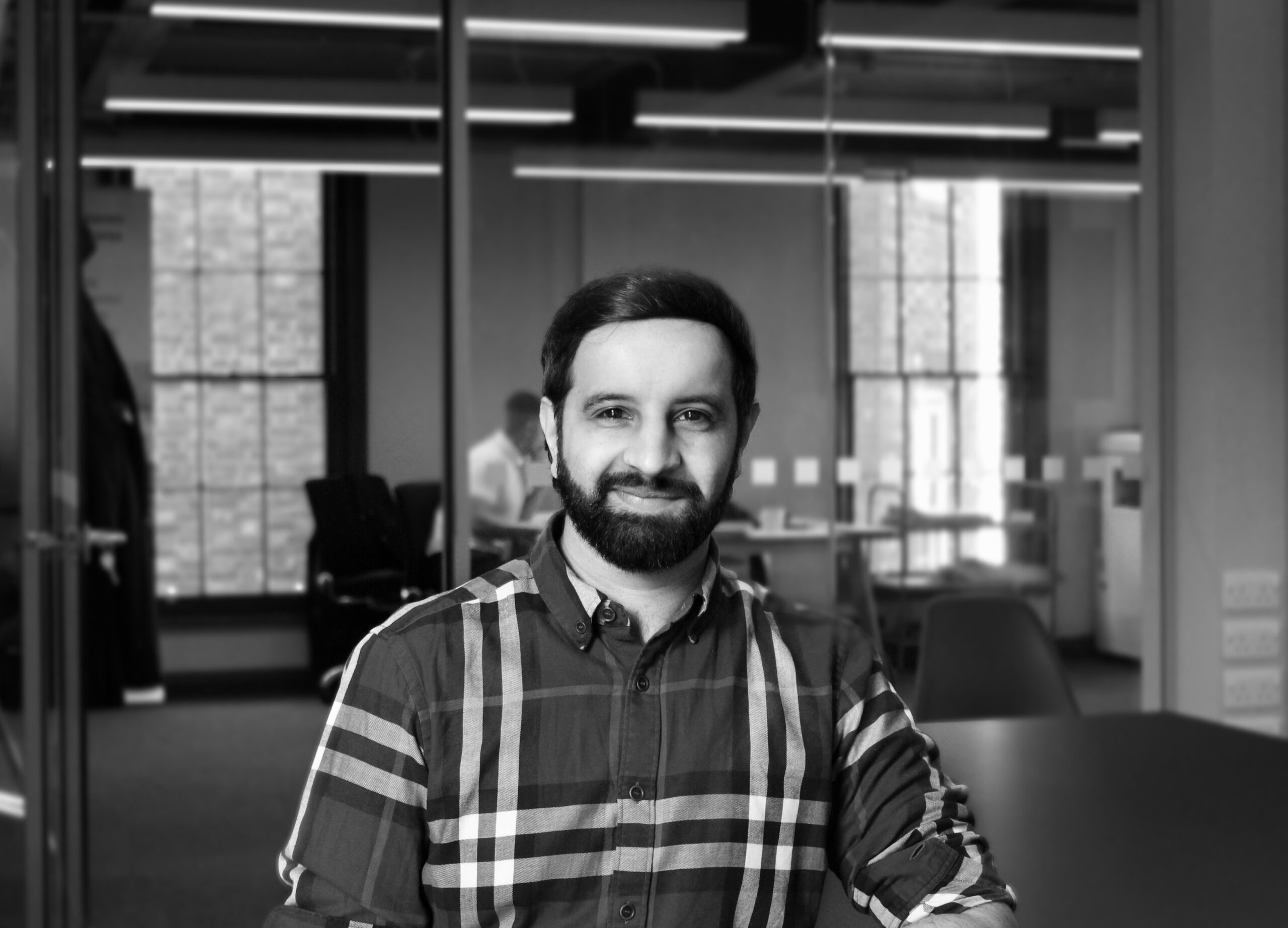 Mohammed
Poswall
MAPM, BSc (Hons)
Senior Project Manager
(Cost & Programme)
Mo is an experienced Senior Project Manager who joined PMc in 2016, having previously worked for a large multi-national company where he was involved on a wide range of educational, residential and commercial projects with values from c£3m to c£30m.
Mo graduated from the University of Portsmouth with a First-Class BSc (Hons) in Quantity Surveying. Throughout his career to date he has developed and honed his skills in establishing and maintaining strong working relationships with colleagues, contractors and clients. This has ensured that projects that he has been involved with are progressed with efficiency, on time and on budget.
At PMc, Mo has supported on the completion of an options appraisal for the development of affordable and market housing across a large local authority area; the financial appraisal for a number of mixed use developments in central London; costing of a range of education buildings at both the concept and tender stages, and management of works on site through to practical completion.
As a Senior Project Manager at PMc, Mo is leading on a number of our construction projects in Hampshire and London as well as providing cost consultancy support for funding bids and Estates Strategy work.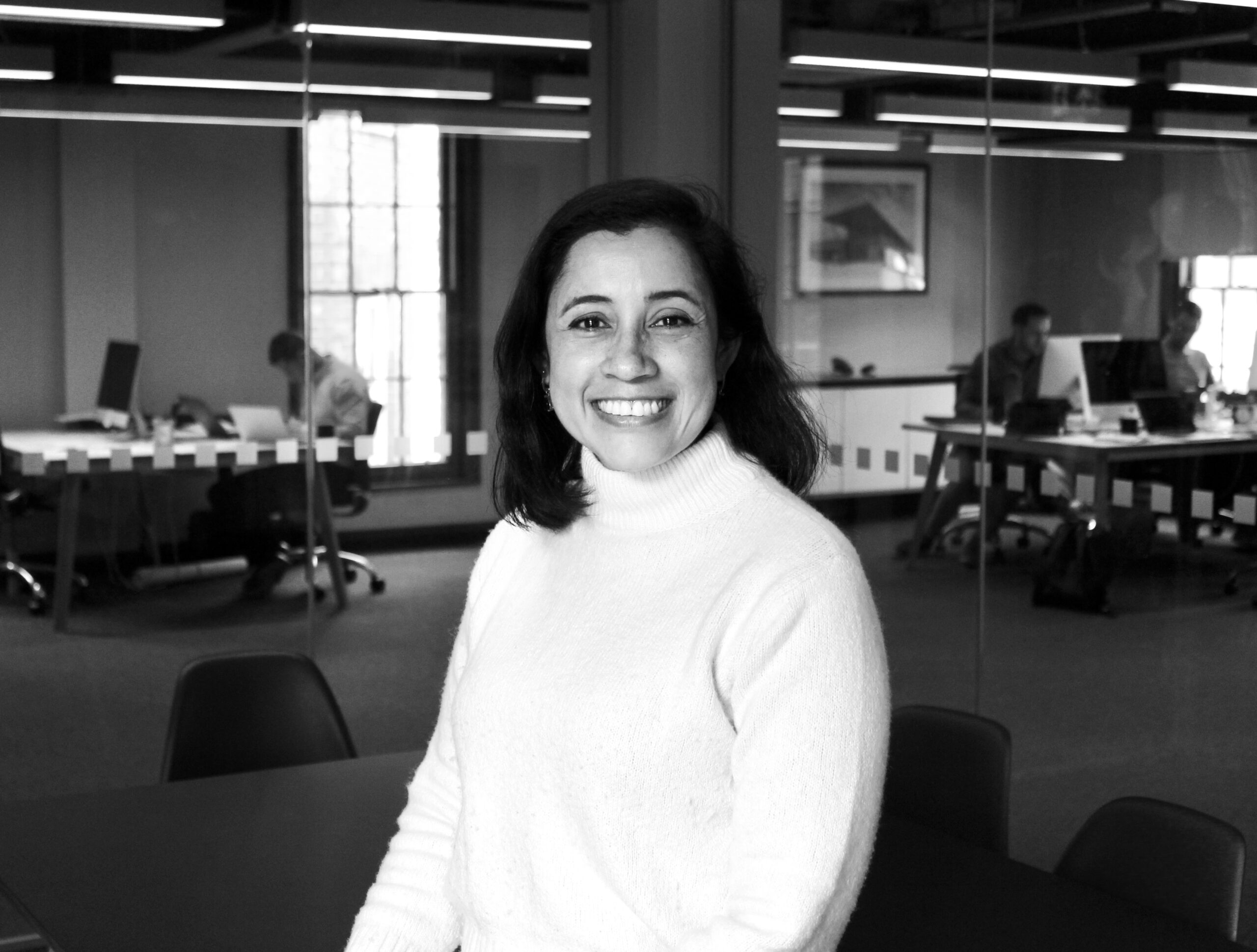 Eliana
Linares-Gonzalez
MAPM, MCIOB, MSc, PgDip, March, BArch
Senior Project Manager
Eliana is a Chartered Construction Manager and an experienced Senior Project Manager, holding a master's degree in Project Management and an APM project practitioner (IPMA level C) qualification. Prior to becoming a project manager, Eliana worked in architecture; she is a RIBA Part 2-equivalent qualified architect.
Eliana joined PMc in September 2018 after working as Project Manager for the Estates and Campus Services department at the University of Portsmouth for four years. At PMc, Eliana has delivered a number of strategic estates reviews and space planning reviews for education institutions including small independent special schools; larger independent schools for pupils aged 5-18; a number of colleges of further education and universities. She is also leading a construction project for an acute-needs special school in Hampshire.
Throughout her career, she has worked on new build and refurbishment projects in the UK and abroad in education, hospitality, sports and leisure, and residential sectors. She is used to working simultaneously on small and large projects with budgets ranging from £100,000 to £100m and co-ordinating the work of multidisciplinary teams. Her client-side expertise includes end-user briefing, space planning, project planning, as well as design coordination, and management of construction projects from inception through to completion.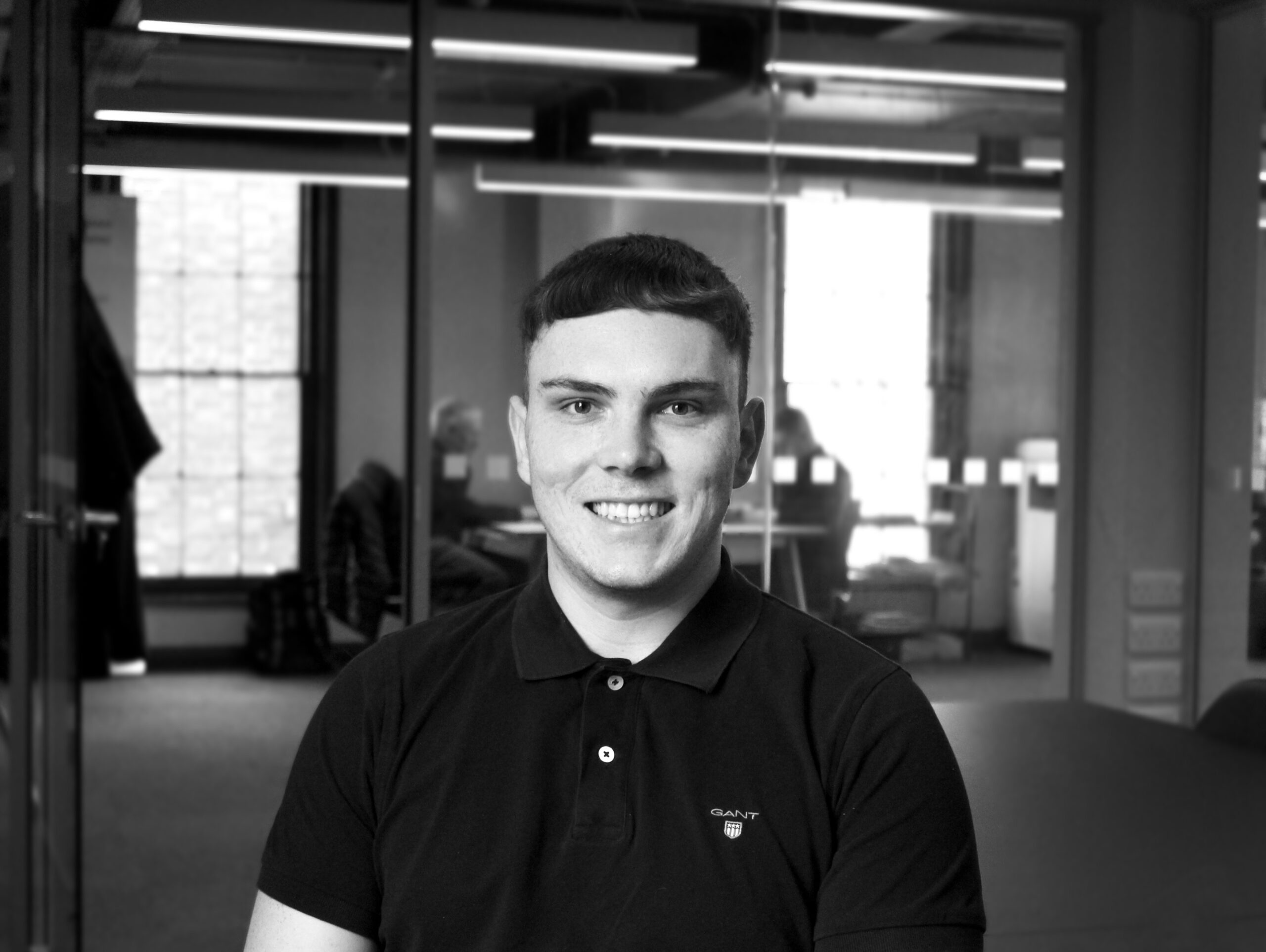 Tom
Cawte
BEng (Hons)
Project Manager
Tom is a highly motivated project manager who began his career in consultancy and construction with PMc. Tom graduated from the University of Portsmouth with a BEng in Construction Engineering Management in 2019 and has since been putting the skills he had developed into practice.
As a project manager, Tom has worked on a wide range of projects of values from £200k to £30m including:
HSDC Alton Campus Digital and Gaming Hub;
HSDC South Downs First Floor Refurbishment;
HSDC Alton Campus Independent Living Centre;
The Loddon School Forrest Oak New Build;
BCG High Wycombe Campus New Build;
Solent IOT Project;
States Of Guernsey Strategic Guidance and Space Planning;
Lambeth College Estates Strategy; and,
The Henley College R1, R2, R3 and D5 Refurbishments.
Tom holds the APM PMQ qualification and holds associate membership with the APM.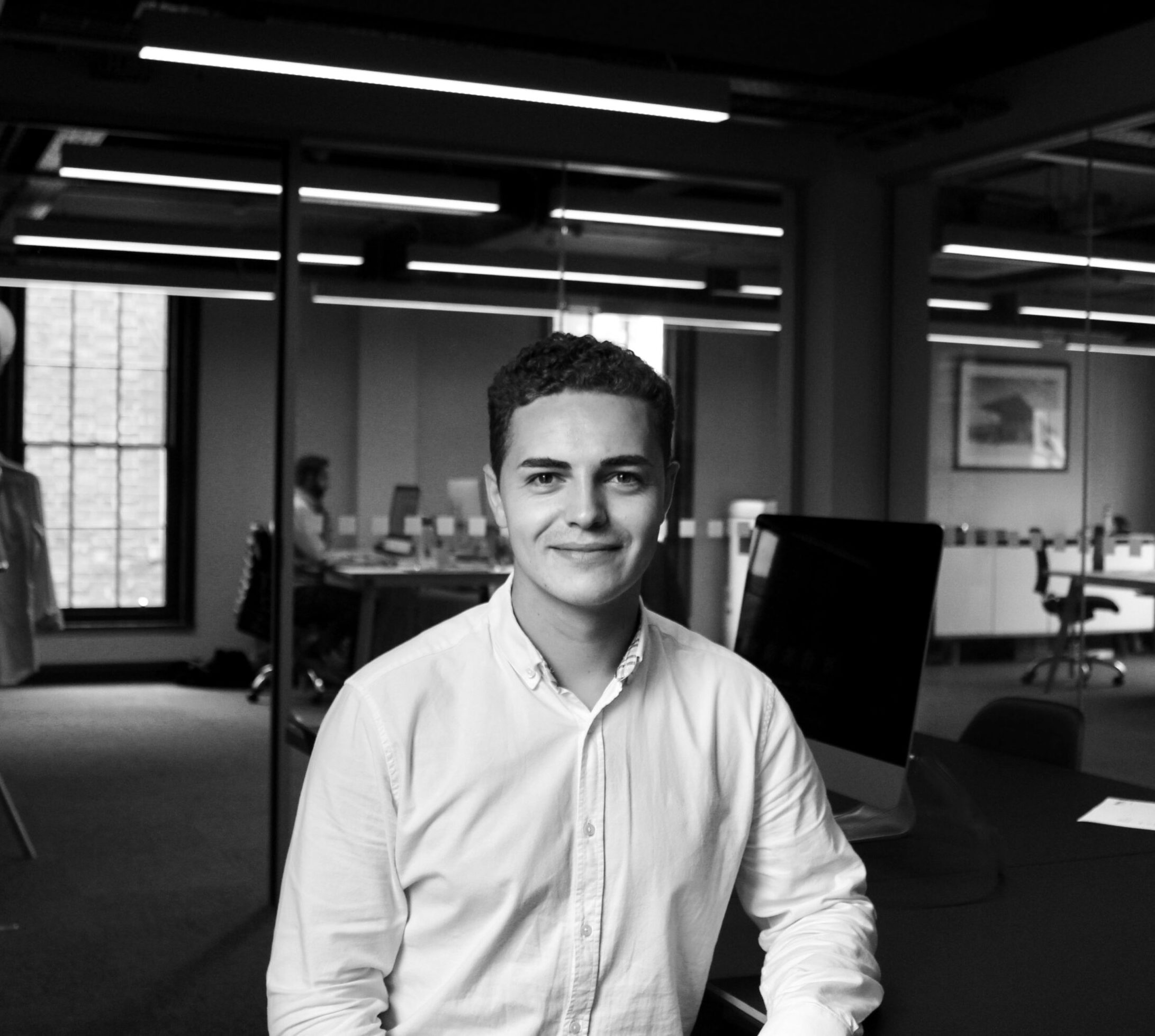 George
Hounsome
BA (Hons)
Project Manager
George graduated from Bournemouth University with a degree in product design. He joined PMc as an Assistant Project Manager in 2021 before being promoted to the role of Project Manager following the successful delivery of two significant projects at Fareham College and The Henley College.
Before joining PMc, George worked within the areas of domestic and leisure product design, development and manufacturing, providing leadership and management support on both new construction and refurbishment projects.
Since joining PMc George has gained a wide range of knowledge and experience in education-led capital development. He has demonstrated through his work, his passion, determination and client advocacy, resulting in his projects being delivered on time and on budget.
As a Project Manager, George is now leading on (or part of) the following projects:
Fareham College T Level capital programme;

The Henley College T Level capital programme;

Brockenhurst College Independence & Foundation Learning Hub;

Lambeth College (part of the South Bank Colleges Group) STEAM Centre; and,

South Staffordshire College, Tamworth New Build
George has successfully completed his APM PFQ qualification and will continue to progress through the APM professional development programme.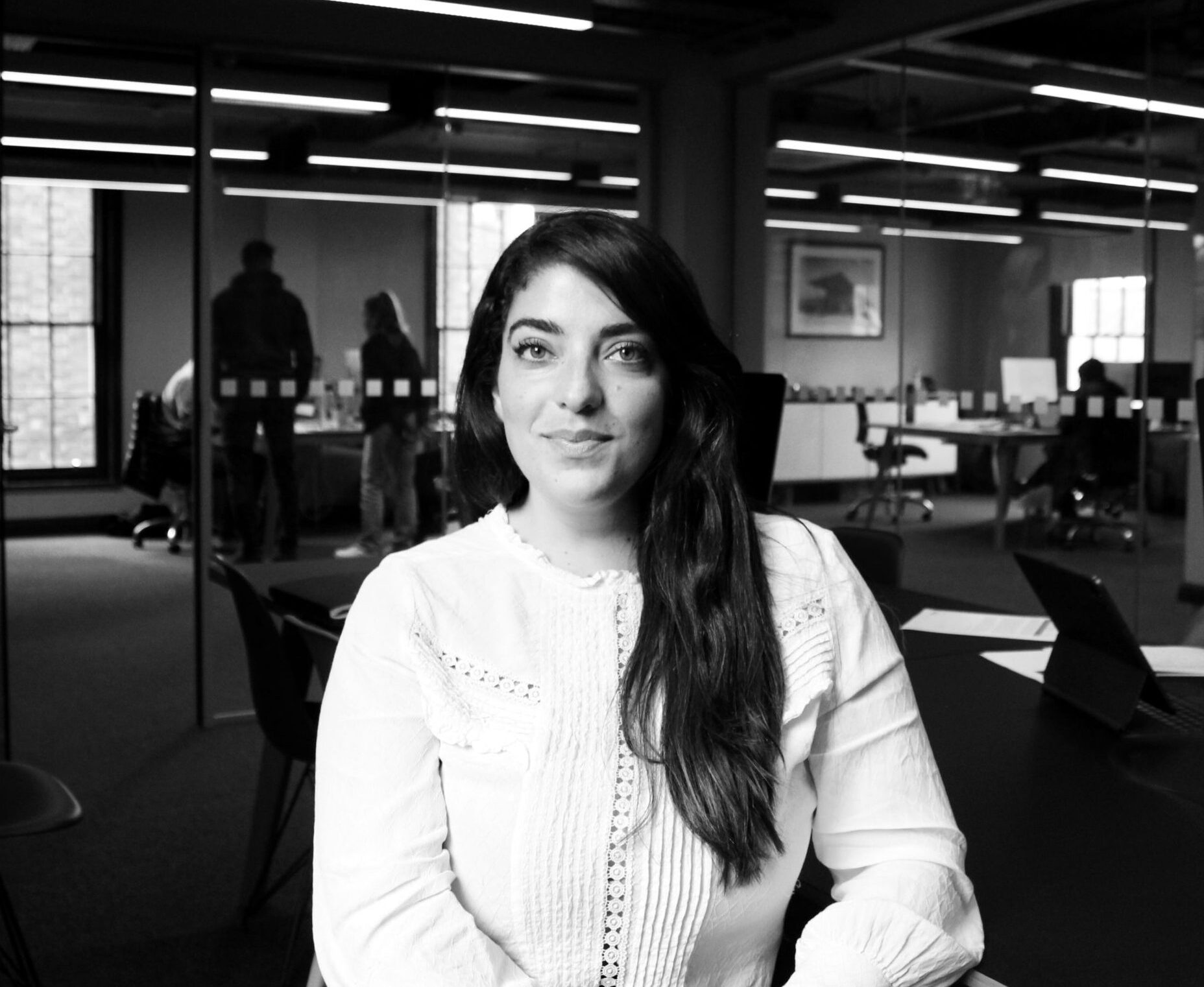 Ivonne
Agosti
BArch, MSc, MAPM (student)
Project Manager
Ivonne is an experienced project manager who joined PMc in July 2022. She has considerable knowledge and experience in the management of both new-build and refurbishment projects across the residential, commercial and now educational sectors.
Ivonne is well qualified. She qualified as an architect in Argentina before beginning her career as a Junior Architect and Project Manager where she was responsible for over 150,000m2 of construction development. Ivonne holds a Master's Degree in International Project Management having studied at both the Politecnico di Milano in Italy and Strathclyde University Business School in Scotland
At PMc, Ivonne's projects include:
London Borough of Tower Hamlets, Town Hall Project

Lambeth College (part of the South Bank Colleges Group) STEAM Centre

The Loddon School, Phase 2

Institute of Technology at Solent University

HSDC T Level Wave 4
Ivonne's expertise includes research, data analysis, team coordination, project control and quality assurance as well as planning, development and execution of projects. She is also proficient in AutoCAD, Microsoft Project, 3DMax, and the Microsoft suite. 
Ivonne is passionate about her work and is looking forward to delivering the best possible outcomes for our clients. She knows that the impact of our work has a direct and lasting benefit on educational outcomes and the student experience.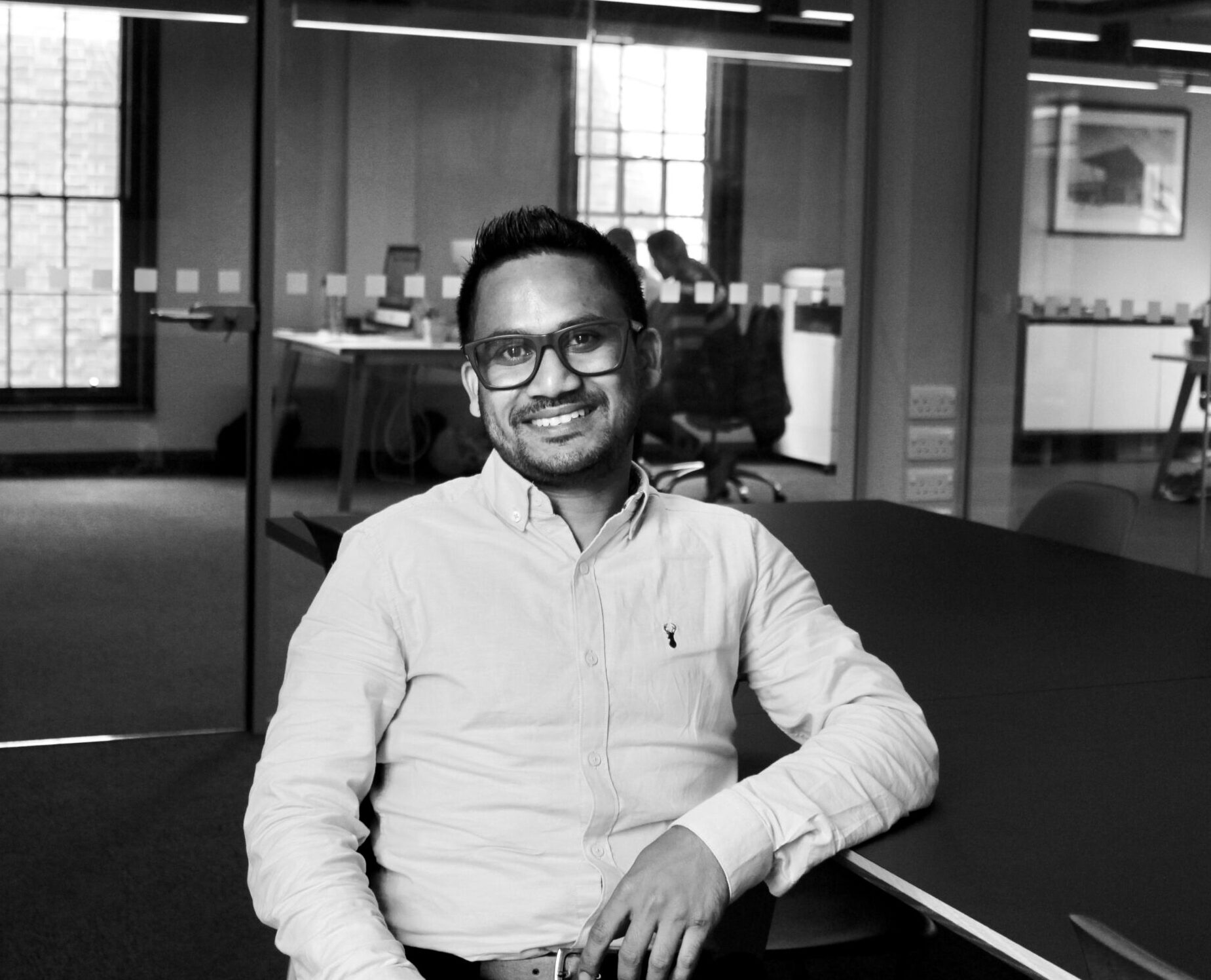 Riyaz is an experienced construction project manager with a background in project planning, monitoring and controlling.
Having previously worked in the Project Management Office for a large International construction firm, Riyaz has helped to deliver a range of educational, residential and commercial projects in the United Arab Emirates.  This included the delivery of the including the GEMS Winchester School and the Dubai Outlet Mall.
Riyaz has a master's degree in Building Information Management (BIM) from the University of Portsmouth; a degree in Architectural Technology; and, a Master Diploma in Building Design. He has extensive software skills in various design and management tools including AutoCAD, Revit, Navisworks, Synchro, Costx, Primavera, SAP etc.
Driven by a passion for technology and innovation, Riyaz is committed to incorporating the latest tools and techniques to streamline the design and project management process by enhancing productivity and efficiency.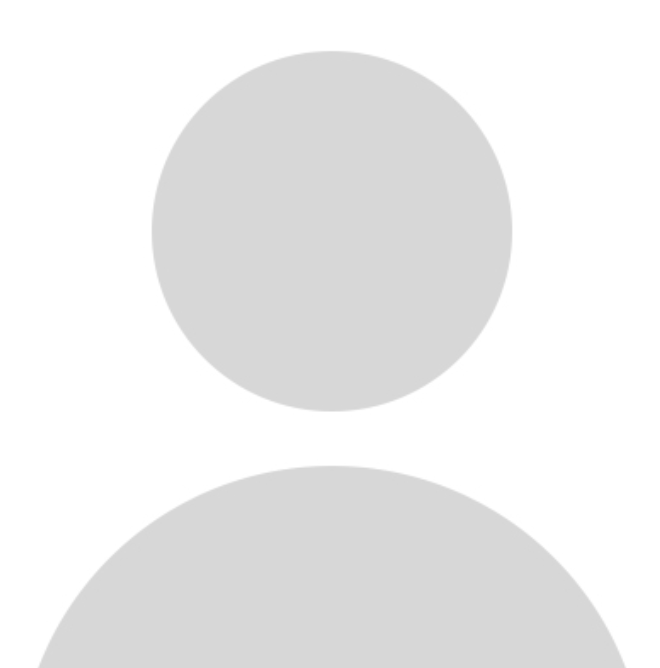 Jose
Martignetti
Assistant Project Manager
Jose is an experienced civil engineer and is well qualified, having studied for an MSc in construction project management from the University of Portsmouth.
Before joining PMc, Jose has worked on a range of projects in both the UK in Venezuela in the residential and commercial sectors. One of his most significant construction projects was a 3,000 unit housing development across 38 distributed buildings. Not only did this project expose Jose to the world of mass development, but it also gave him experience in urban planning, design and regeneration.
Jose is passionate about the difference that buildings can have on peoples' lives. To that end he is fully committed to and a champion for his client's intentions and is looking forward to focusing his passion in the education sector.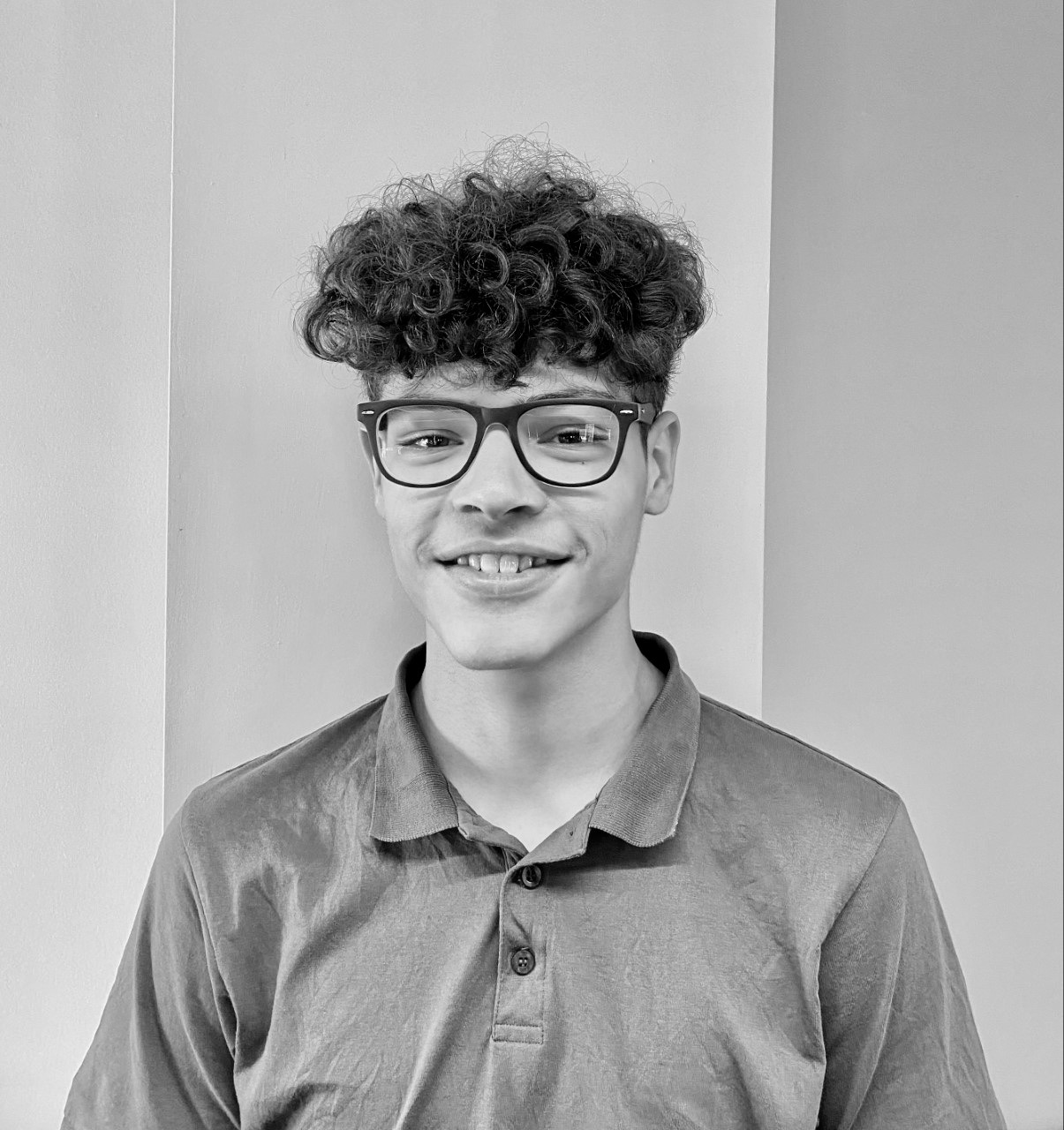 Charlie
Bruce
Assistant Project Manager
Charlie is a motivated and committed Assistant Project Manager who has started his career in Project management with PMc. Charlie began his construction studies at Bordon's Future Skills Centre (FSC) where he completed a Bricklaying and Plumbing course which included projects assessing his drawings, project reports, costing sheets, project timelines and project presentations. The FSC was a building funded by the Enterprise M3 LEP and delivered by Hampshire Property Services, with PMc acting as Client Advisors throughout the business case and construction period.
After graduating from Bordon FSC Charlie moved to HSDC South Downs Campus to complete a T-Level in Construction planning, surveying, and design. The T-Level programme was taught in spaces refurbished under a PMc project in the summer before Charlie started. As a part of this course Charlie competed his 8 week work placement with PMc which included education and construction site visits across London and the South East.
Following the completion of his placement Charlie applied for and secured the post of Assistant Project Manager at PMc. During Charlie's time at PMc he has been involved in several projects including:
LSBU South Bank Colleges STEAM Centre New Build;
IOW Business Centre Refurbishment;
HSDC South Downs First Floor Refurbishment; and,
Fareham College Business Centre Refurbishment. 
Charlie intends to continue his professional development with PMc and put his knowledge and skills gained from his T-Level into practice.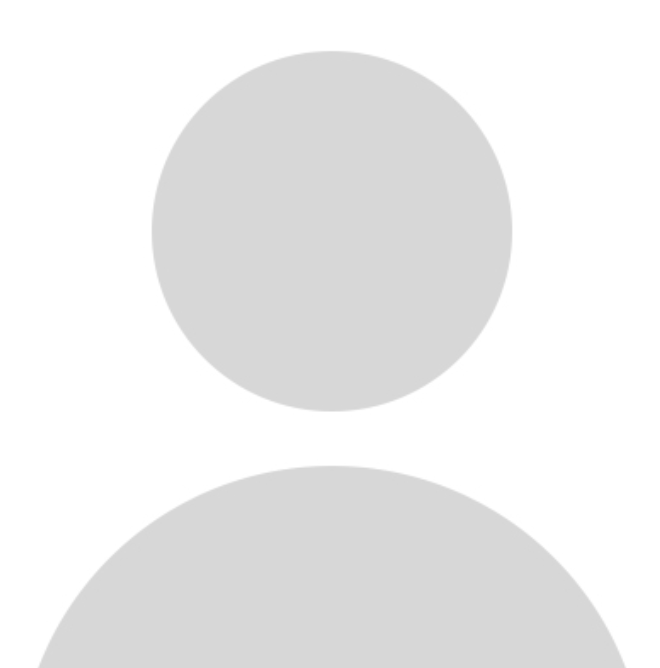 Juliette
Koller
Assistant Project Manager
Juliette is joining PMc as an Assistant Project Manager for her placement year at university. Juliette is studying for a degree in business and project management and will return to complete her studies in September 2023.
Whilst at PMc, Juliette, as an Assistant Project Manager, will be working on the following projects:
HSDC T Level Refurbishments
Bid Writing
CCCG refurbishment & new build
South Staffordshire College new build
Juliette is passionate about all aspects of project management – form the inception of ideas to their realisation. She is particularly excited to explore the role of project management in the field of education and to learning about the world of construction.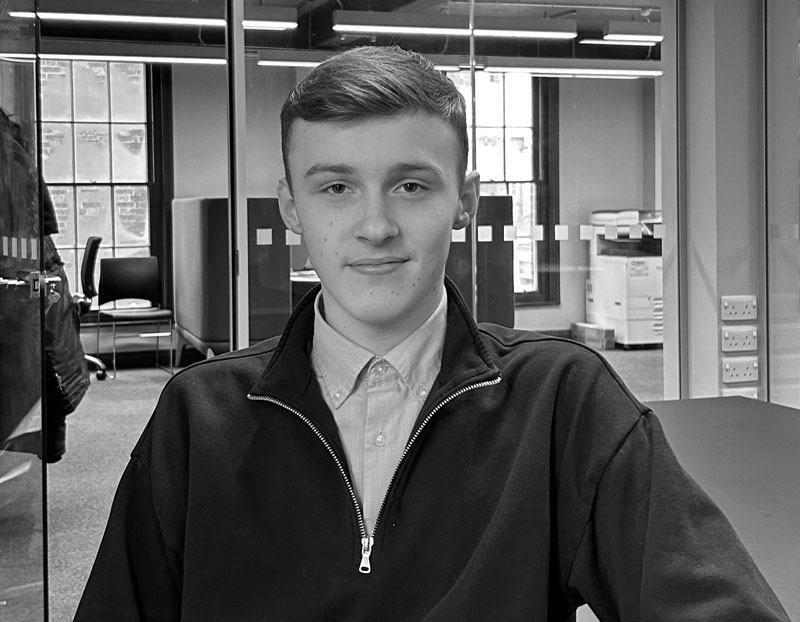 Charlie
Carter
Assistant Project Manager
Charlie is starting his career as an Assistant Project Manager here at PMc. He has recently graduated from HSDC college, achieving a Merit in T-Level construction: Planning, Surveying and Design. The HSDC T-Level programme was taught in spaces refurbished under a PMc project funded by the Department for Education in the summer before Charlie started at HSDC.Having completed an employer-set project, two core written exams and an eight-week work placement, Charlie has gained a solid foundation in the construction industry to start his professional career at PMc. He has a particular interest in budgeting and resource allocation; sustainability; and, the environmental impact of construction.
Charlie is highly motivated to succeed in project management and plans to complete the Association of Project Management professional development with PMc.